Webspace is proud to announce 2019 Clutch ranking among the Top developers in Belarus
Headquartered in Minsk, Belarus, Webspace is a custom software development company providing web application development services, mobile application development services and desktop application development services. Since 2013, we have been able to design software for more than 100 businesses all around the world. We pride ourselves on being able to form lasting relationships with our clients in order to reach a mutual understanding and fulfill their expectations. For these reasons, we are proud to announce we have been recognized by Clutch for being among the leading development resources in Minsk.
Clutch is a B2B ratings and reviews firm dedicated to connecting prospective buyers with the leading business service providers for their projects. The Clutch platform features the leading companies in a wide variety of locations and industries. Each company profile features an individual rating, as well as verified customer reviews. Check out our profile below!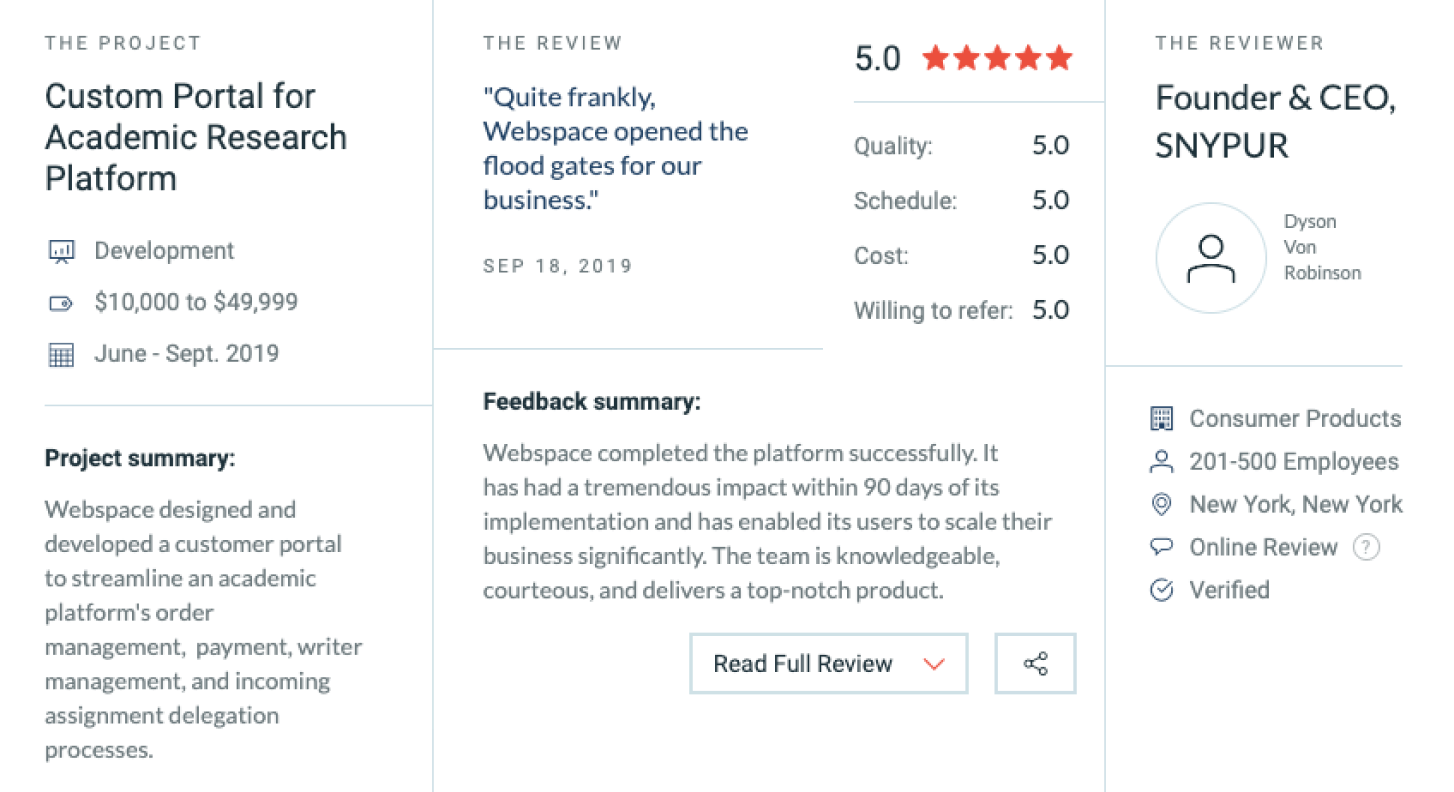 In addition to our feature on the main Clutch platform, Webspace has been featured on The Manifest and Visual Objects, the Clutch sister sites. The Manifest's Minsk list of top developers features our firm. How to guides and state of tech news can also be found on The Manifest. The creative work of firms on Visual Objects is found on each company profile in a portfolio of past work.
The team at Webspace is very proud of our Clutch recognition.
"To be evaluated and awarded by Clutch reliably confirms our constant desire to keep the quality brand, to help understand and satisfy customer needs down to the smallest details. We are very grateful and hope that this is only a small beginning to a long journey"
Aleksey Aksiutik (CEO of Webspace)
If your firm is in need of a software development partner, let's talk today!