Webspace Named a 2020 Top Development Agency in Belarus Award Recipient by Clutch
"We are very grateful and hope this is only a small beginning to a long journey." – Aleksey, CEO
In this fast-paced world of development, it can be difficult to keep track of all the latest practices and trends. There's ByteCode, MinIO, Kubernetes, AWS, Python . . . the list goes on and on!
However, you don't need to worry about a thing. Your Webspace team is on it. Staying on top of the latest technologies and trends is exactly why we're here. We'll handle everything, and you can rest easy.
You've repeatedly heard us say that we're more than just a software company. We don't just offer a list of services as other software development companies; we help create the best solution possible for your idea.
Our team values and cherishes every relationship we have with every single one of our clients. We treat our engagements with the dedication and time that they deserve. By doing so we quickly reach mutual understanding and present your product in line with expectations.
We take pride in our work and in delivering outstanding, cost-efficient solutions with superior quality and transparent processes.
It's always nice to receive recognition for one's hard work. That's why we're so excited to share our happy news with you.
Recently, we were given the 2020 top developer award in Belarus by Clutch. The Clutch Leader Awards recipients are selected by >research-based evaluations and rankings. A lot of this input comes from our client reviews.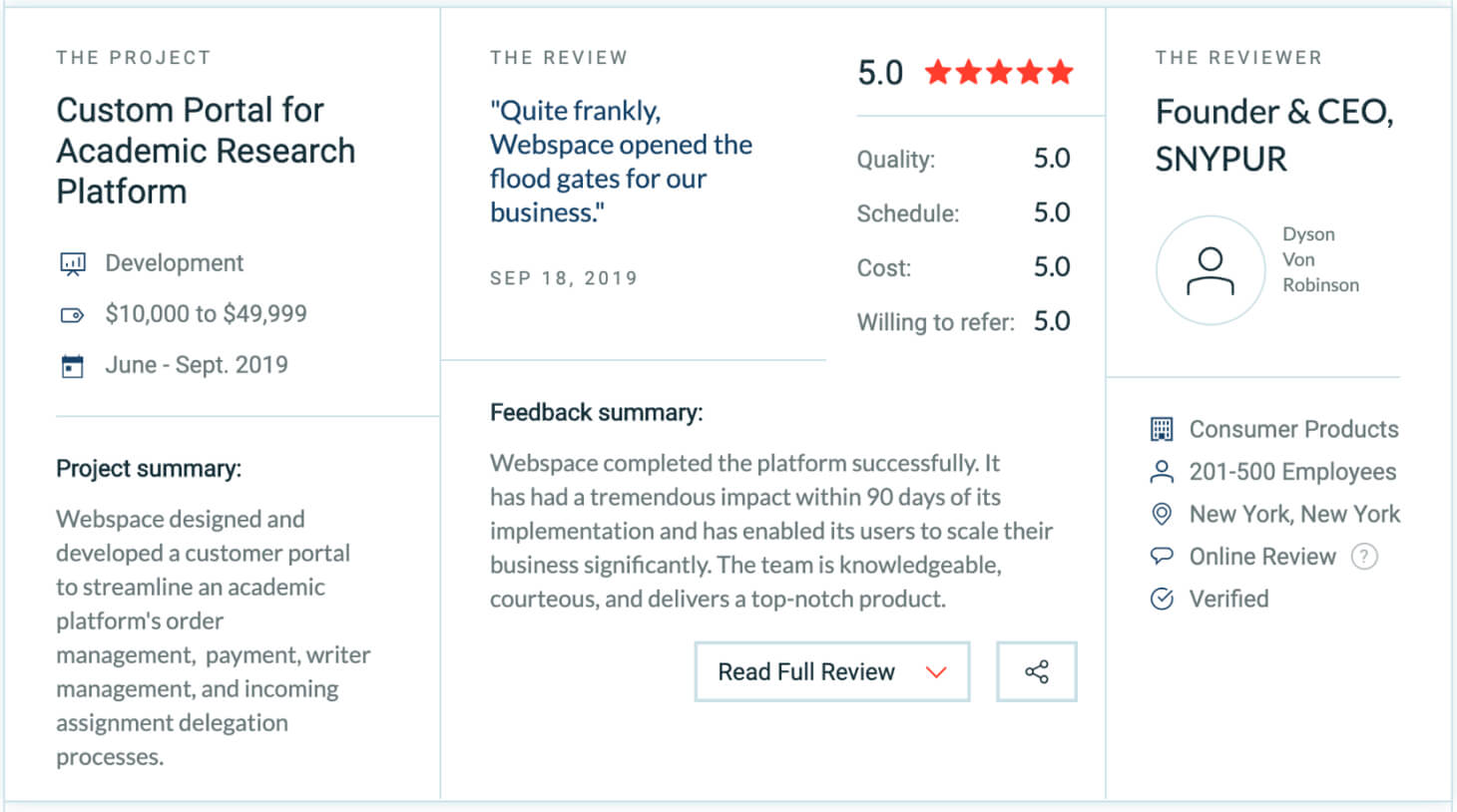 "Their incredible skill, breadth of expertise, depth of knowledge, impressive portfolio, and genuinely interesting team members that make working with them effortless." – Founder & CEO, SNYPUR
These client reviews provide a way for us to receive constructive feedback as well as recognize our successes. Our CEO, Aleksey, had this to say about receiving the award, "To be evaluated and awarded by Clutch reliably confirms our constant desire to keep the quality brand as well as to help understand and satisfy customer needs down to the smallest details."
There's no way we could have achieved this award without our dedicated team members and loyal clients. Thank you so much!
If you want to discuss your next project, contact us today!