iGen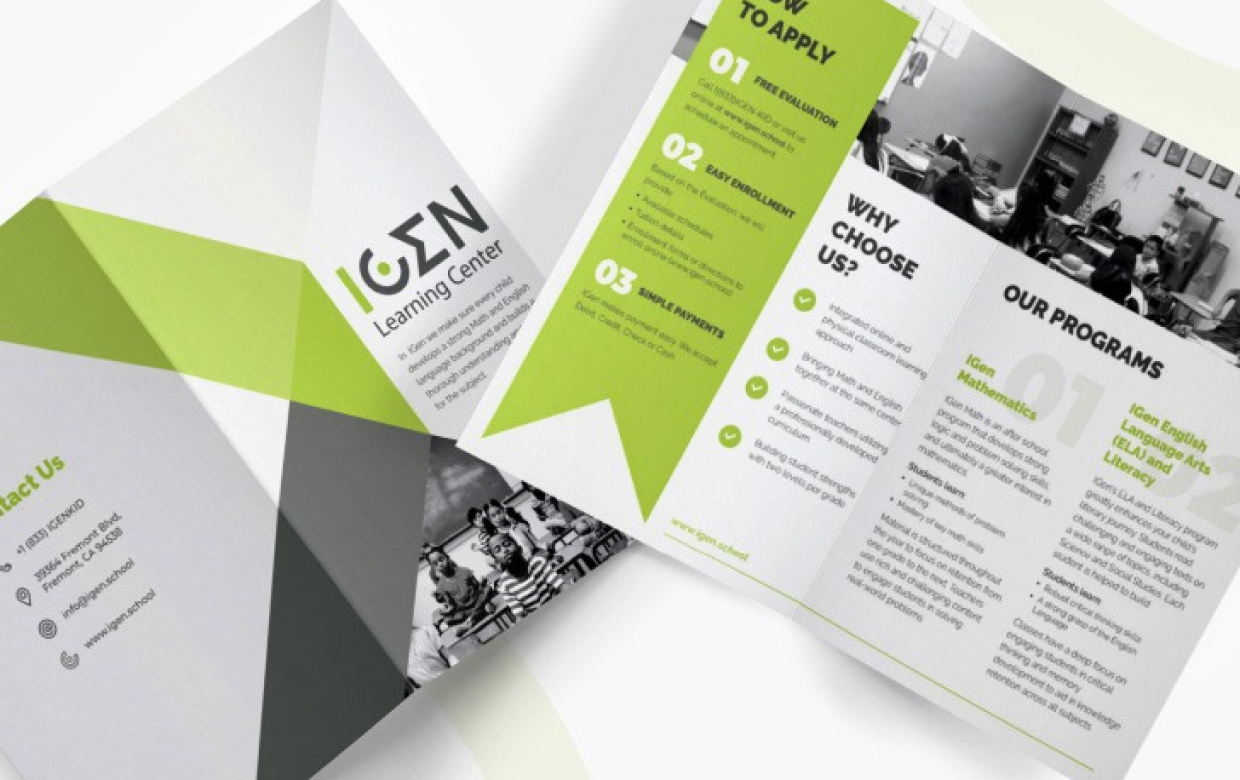 iGen
iGen is a learning center in Fremont, USA. It provides English and Math teaching programs for children in the 1-6 grades. Client had three needs. First one was to create a holistic recognizable brand identity for this school that will reflect the main idea, its message and benefits, and will inspire confidence among potential customers: students and their parents. The second one - to develop school management system to track students, lessons, payments etc. The third need was to create a website.
Team of Analytics, Designers, Developers, DevOps and Managers is ready to support you
Challenge
We've developed corporate style (a brandbook) and designed further brand materials such as logo, posters, TV ad, stand, learning and other print materials.
School management system was developed as
web development
based on Laravel. In addition to design services we have built advanced seo optimized website based on WordPress and have provided
IT consulting
in selecting vendors for other IT services such as online homework system.

Diana Yanchik
Principal, Igen Learning
We wanted to create a multi-functional parent and student portal, design a modern and user-friendly website and mobile app, develop our branding, and create marketing materials. The attractive marketing materials doubled conversion rates, and the polished web portal impressed potential clients.
View On
Describe your project or need, send requirements or whatever you need. We will get in touch with you in 1 business day.