Snypur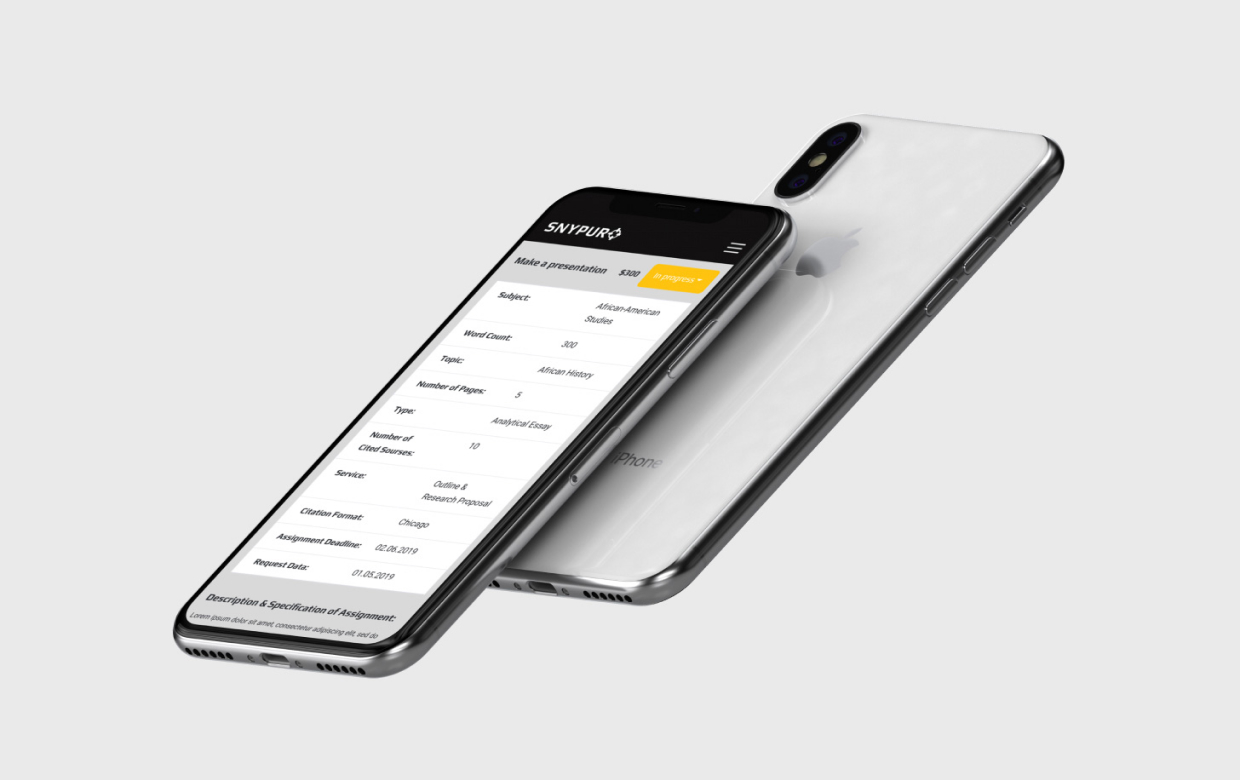 Snypur
Freelance market web app with 4 roles (admin, manager, client, copywriter) with advanced notifications system and pricing algorithms.

Client came in with a rough idea of a web applications he needed. We formed our solution by conducting a thorough business analysis and deciding the right features within approved budget.
Team of Analytics, Designers, Developers, DevOps and Managers is ready to support you
Result
As the result we've created an interactive prototype, then conducted usability tests to get feedback from users on early stage and confirm our hypotheses. Development took 2,5 months including QA and UAT phases.

Dyson Robinson
Founder & CEO, Snypur
Webspace completed the platform successfully. It has had a tremendous impact within 90 days of its implementation and has enabled its users to scale their business significantly. The team is knowledgeable, courteous, and delivers a top-notch product.
View On
Describe your project or need, send requirements or whatever you need. We will get in touch with you in 1 business day.