Mickey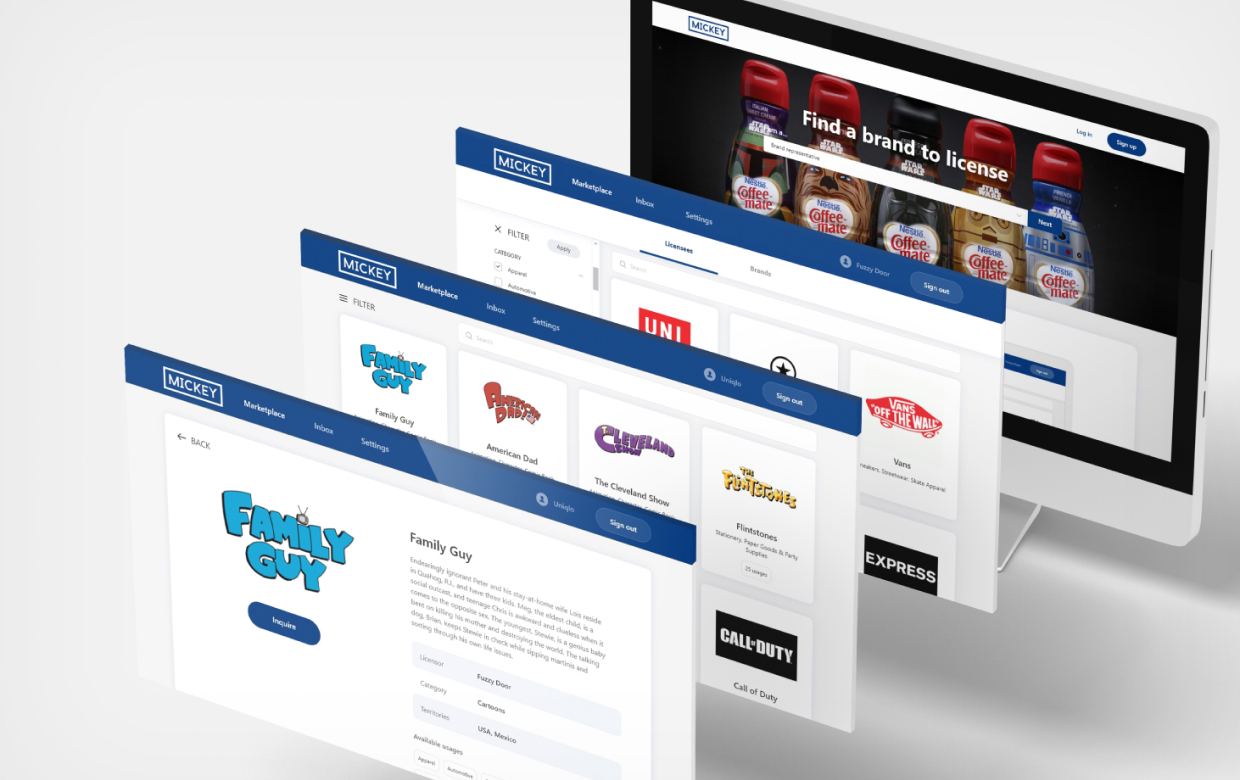 Mickey
Client wanted to build an online marketplace that brings together brand owners and companies which want to collaborate with these brands (e.g. produce t-shirts with a spiderman print).
Team of Analytics, Designers, Developers, DevOps and Managers is ready to support you
Challenge
We've developed a
web application
with the following features:
• Admin, Licensee and Licensor account types
• A full-fledged chat with attachments
• Advanced norification system using different channels
• Intergration with payment gateway
• File storage using Amazon services
• Automatic system of invoice and contract generation

Alex Rabens
Managing Member, Mickey
The marketplace worked exactly as intended. Webspace distinguished themselves with their structured project management style and seamless integration with the internal team. They quickly learned new technical tools to deliver great results.
View On
Describe your project or need, send requirements or whatever you need. We will get in touch with you in 1 business day.